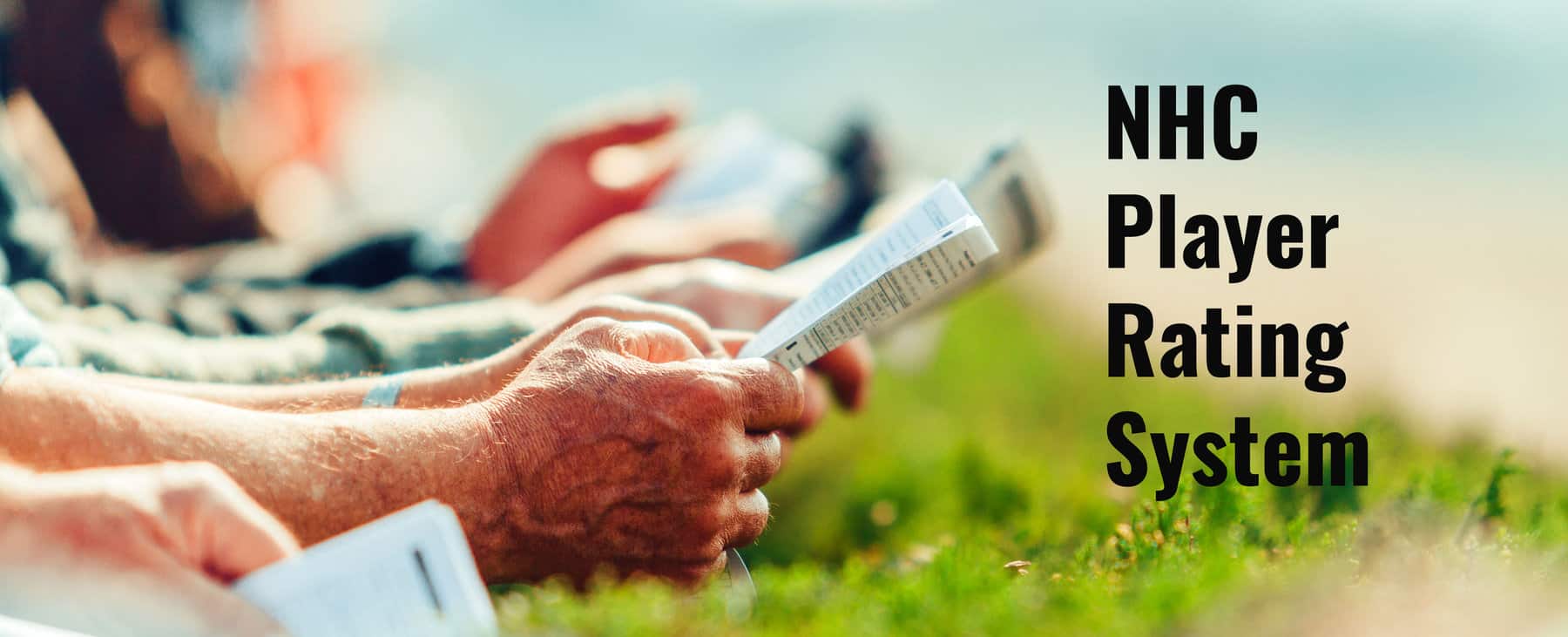 NHC Player Rating System
How do your handicapping skills stack up against your peers?
All active NHC Tour members will receive a rating, with Rookie Tour members assigned a 2.0 rating. The NHC ratings will be updated weekly based on current onsite and online play in NHC qualifiers.
The NHC rating is based on a number of variables, including contest play and Tour points attained during the current year as well as the previous three years with the impact of the previous years of play decreasing on a variable scale. Tour members can improve their rating through the accumulation of Tour points and other factors such as winning an NHC qualifier, double qualifying for the NHC and overall performance at the NHC.
Don't see your rating? Join the NHC Tour Below.