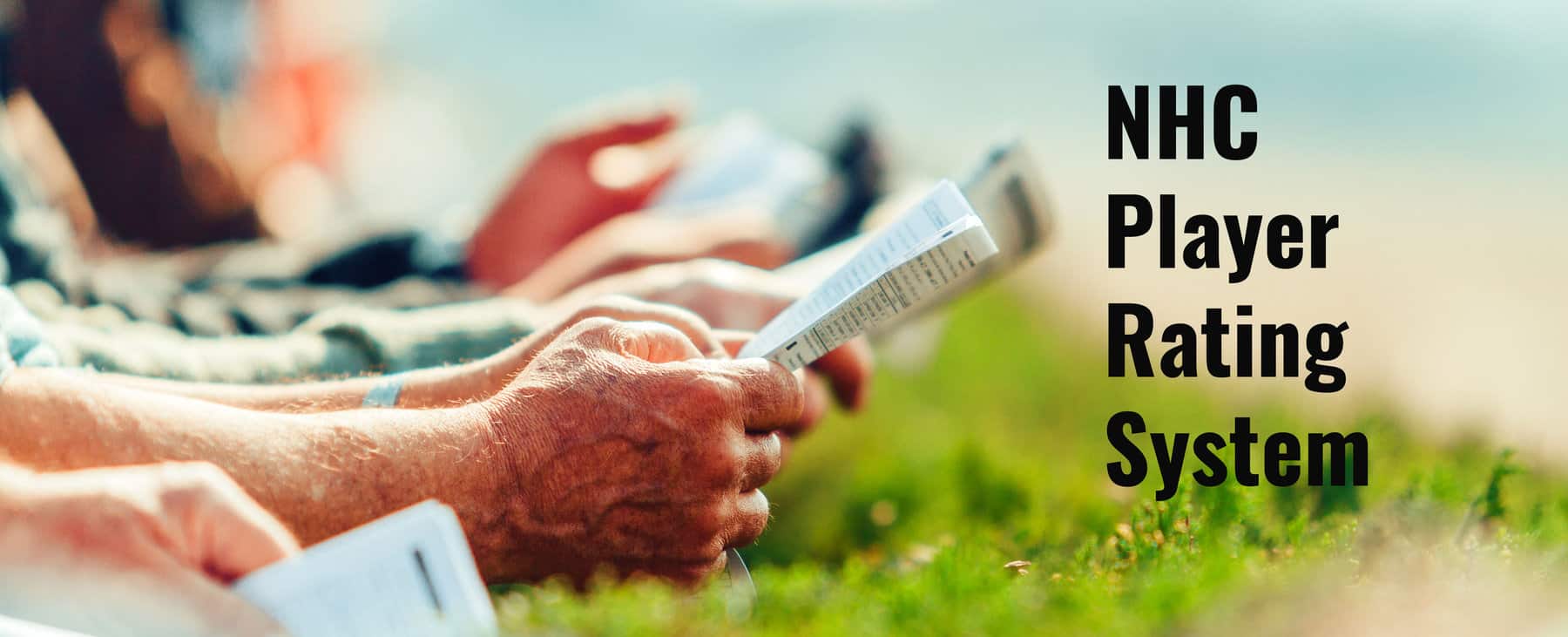 NHC Player Rating System
How do your handicapping skills stack up against your peers? The National Horseplayers Championship (NHC) rating system is similar to a handicap or rating used in golf, tennis, bowling and E-sports.
All active NHC Tour members will receive a rating, with Rookie Tour members assigned a 2.0 rating. The NHC ratings will be updated weekly based on current onsite and online play in NHC qualifiers.
The NHC Player Rating is based on a number of variables, including contest volume and frequency of play and Tour points attained during the current year, as well as the previous three years, with the impact of the previous years of play decreasing on a variable scale. Tour members can improve their rating through the accumulation of Tour points and other factors such as winning an NHC qualifier, double-qualifying for the NHC and overall performance at the NHC. Player ratings also can drop based on subpar play.
Don't see your rating? Join the NHC Tour Below.
How do we calculate this rating?
Tour points from the current and 3 previous year, with each of the previous 3 years values being decreased on a variable scale +
A bonus for finishing well in previous NHCs +
A bonus for finishing in the top 10 of previous NHCs +
A bonus for qualifying for the current year NHC +
A bonus for double-qualifying for the current year NHC +
A bonus based on winning a high percentage of tournaments played in the current NHC year +
A bonus for being a previous NHC winner +
A bonus for being an NHC Tour winner in any of the previous 3 years +
A bonus for making the NHC semifinals in any of the previous 4 years
The final step is to then order all players by total points and calculate the percentile for each (ranking out of 100% for each)
NHC PLAYER RATING